Meet Justin Kan: an American tech entrepreneur, investor and startup mentor who co-founded the live streaming platform Twitch, which transformed e-sports forever (and was acquired by Amazon for $970 million).
Justin is currently a celebrated guest speaker at events including TechCrunch Disrupt, Y Combinator Startup School, and HustleCon, to name a few.
Now, he's teamed up with Jumpcut to release the world's most revealing startup course ever.
YOU Are About To Change The World
After 2.5 years as a partner in Y Combinator and working with over 500 startups (including Jumpcut)...
Justin has met, mentored, and learned from dozens of ambitious entrepreneurs… the dreamers and doers who now engineer the world's most successful startups.
And starting today, Justin wants to give YOU unprecedented access to the best of both worlds:
The strategies, tactics, and advanced startup principles he's learned from over 12 years of real-world experience launching over half a dozen startups.
Be Guided By An Entire "Faculty" Of Hand-picked Startup Founders And Venture Capitalists
There are 39 guest experts featured in total in our over 20 hours of bonus interviews that you get when you join Art of the Startup today.
These experts are of the highest caliber and include:
Samuel Yam, co-founder of Patreon, valued at $450 million in 2017.

Walker William, co-founder of Teespring, which sold 6 million t-shirts in 2014.

David Rusenko, co-founder of Weebly, which has over 25 million users and is valued at $490 million.

Daniel Kan, co-founder of Cruise, which sold to GM for $1 billion.
...just to name a few.
Now you can "hang out" with 39 of the world's most intelligent, innovative entrepreneurs and venture capitalists on the planet...and learn their most valuable mindsets, principles, and perspectives.
That's unheard of.
Learn What It Really Takes To Succeed
Here's a small sampling of the in-depth, advanced lessons you'll learn inside Art of the Startup.
You'll discover:
92% of billion dollar startups have this one thing in common-your success hinges on getting it right. (Here's how...)

Why building a startup is more like a marathon than a sprint.

How to create 10x "painkiller" solutions, the kind your audience actually needs.

"Do you even code, bro?" How to "speak geek" and get a technical co-founder to buy into your startup vision. (Hint: It's all about what YOU bring to the table.)

Divine Inspiration Fallacy: The #1 reason why 99% of startups fall flat on their face. (And why the startup "gods" will laugh at you… until you do THIS.)

The CEO just delivered a burrito? What Door Dash can teach you about building customer loyalty by "doing things that do NOT scale."

The fastest way to separate your startup from the competition: it's NOT advertising, it's NOT features and it's NOT about hiring more people (most first time startup founders get this wrong).

Leaky product syndrome: What it is, how to avoid it, and why getting repeat (not just new) users will be your #1 driver of future growth.

How Reddit, Dropbox and Twitch hacked their way to hundreds of millions of users...without blowing their budget on noisy ad campaigns or doing expensive "face lifts" on their websites.

How long you should give your startup to succeed. (And why most startups fail by quitting too soon. Look for this telltale sign.)
Plus, you'll also get access to PDF summaries that guide you through the program and give you simple, but effective action steps to take.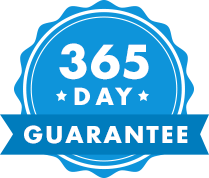 Backed By Our Unbeatable 365-Day Guarantee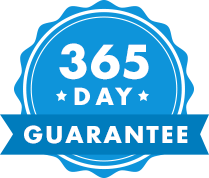 We're extremely excited to release Art of the Startup, and we know how much of an impact it can have on your life, so we want to make sure that you can join today with the least possible amount of risk.
That's why we're backing this program with our 365-day guarantee.
How does it work?
Join today and try out Art of the Startup for up to a full year.
If you're not absolutely THRILLED with the course, and if you don't think it's the best startup training available on the planet, then send us an email for a prompt, full refund.
The only requirement we have is that you need to have actually gone through the course and made an attempt to learn and implement the information.
That doesn't mean you need to launch your own startup but you need to actually go through the worksheet assignments at the very least (which can be completed in their entirety with just a pen and paper).
Why do we have this requirement?
Because here at Jumpcut we want to do everything in our power to help our students become successful. And that means we only want to incentivize you to join our courses if you're actually intending to take action and get results.
The truth is, the amount of effort you put in is going to largely decide the outcome you get with Art of the Startup. And we want to give you the best possible helping hand if you're willing to accept that and still chase down your ambitious goals in life.
Sound fair? Cool.
It takes less than 60 seconds.
Protected By Our 365-Day Guarantee

(This special enrollment period ends Sept. 24th at 11:59pm Pacific.)